As Scouts we've been prepared for more than 100 years for whatever life throws at us, ready with a plan B.
In March, Hampshire Scouts looked to the future and as part of our County Conference, we unveiled our plan to recover from the impacts of the pandemic. We want to continue to give as many young people skills for life as possible and to do that we need to make sure our local volunteers are supported to do this.
Please take a look at the presentations that were given at the conference to find out more. You can also read more about our plan to #BouceBack in this article.
The full agenda from the conference can be found here.
Welcome and update from the County Commissioner
Update on the pilot of Early Years Scouting
Update from the Programme Team
Update from the County Chair
Update from the Growth and Development Team
Update from the Adult Support Team
We're ready and have got the vision but do you? Take a look at our plan below, to #BounceBack as we recover from the pandemic.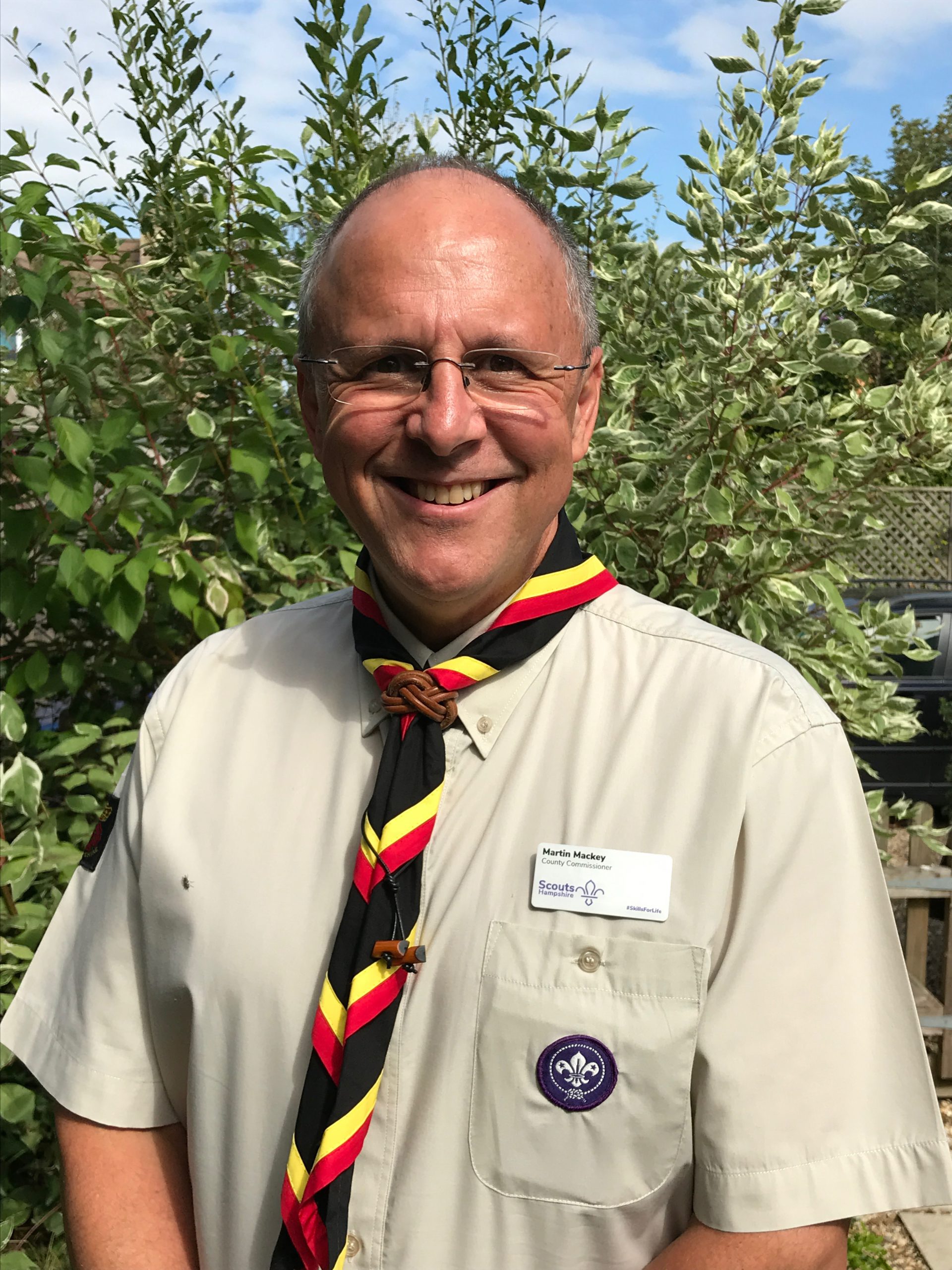 A big thank you to every adult volunteer and paid member of staff in Hampshire Scouts for all that you have done in 2020 for Scouting and particularly for our young people.
A year that I know none of us expected and one which we won't miss once we come out on the other side of the Covid-19 pandemic.
I'm truly grateful for everything that you've all done to ensure that Scouting has continued in one form or another be that online or, where we've been able to, face-to-face. A truly herculean effort and well done.
Without our amazing adult volunteers, Scouting would not exist and whilst I know that we will face challenges in 2021, I'm sure that, together, we will get through this difficult time and return to something resembling normality over the next few months.
May I wish you, your families and loved ones an extra special Merry Christmas and now more than ever, a happy, prosperous and safe New Year.
We're excited to hold our first-ever online Annual General Meeting, and you're welcome to join us!
The Zoom event, which will take place on Sunday October 18 at 2pm, welcomes members of the Scouts and distinguished guests from across Hampshire.
Due to voting restrictions, our Annual General Meeting is open to Council Members only, but the meeting will be broadcast live on the Hampshire Scouts website.
Join the meeting by heading to the Hampshire Scouts main website - here - and the link for the broadcast will appear when the time is right.
In July, Hampshire Scouts held its first Annual Review delivered and presented digitally to a large audience online.
Streamed on the Hampshire Scouts website during the occasion and available to watch afterwards on YouTube, the annual review has been a big hit with people wanting to find out about the fun, adventures and skills for life being learned in our area during 2019.
One extra bonus of the virtual format was that it allowed a great many people to find out about what we do who might not have been able to before. One comment from the Mayor of Fareham:
The Mayoress and I enjoyed watching the virtual Annual Review of Hampshire Scouts.

It was good to hear how much those involved with the Jamboree had such a great time, and so good to know that scouting has continued in a small way during lockdown as I feel sure there were many youngsters needing to have outside interests.

I sincerely hope it won't be too long before everyone can get back to regular gatherings. Please convey my thanks to all the volunteers who have given their time during the Coronavirus crisis.

Councillor Mrs Pamela Bryant, Mayor of Fareham.
And it was a blast to run as well. Daniel Cooper, a Scout from Hampshire and an elected youth representative, took part in the annual review:
It felt amazing to be part of the annual review 2020, being such a great opportunity to connect with everyone involved in Hampshire Scouts and further beyond.

In the future, I'm looking forward to engaging with more young people and leaders to gather their thoughts on scouts and make it even better for all, however also making more people aware of the opportunities that they have available to them.

Being in Scouts as a young person, volunteer or occasional helper opens so many doors to future opportunities. Scouts gave me the confidence to do more, learn more, be more. I encourage you to give it a go!

Daniel Cooper, Elected youth rep, Hampshire Scouts.
Daniel also received the Commander Bruce award during the Annual Review to recognise the contribution he has made.
It was an honour, and something that I didn't expect, to be presented such a prestigious award within Hampshire Scouts for something I truly love doing and will continue to enjoy.
You can read the Annual Report and Accounts for the year on our website here.
Plus you can watch the whole thing again above and on YouTube.
Sunday 13 January 2019 marks our 110th birthday. Over the past 110 years, we have given tens of thousands of young people the opportunity to experience new things, make new friends, and learn Skills for life.
Our 110th birthday gives us a great opportunity to celebrate the amazing range of activities our members take part in every week, the work they are doing to make a difference in their communities, and the dedication of our adult volunteers. By making the most of this opportunity we will be able to kickstart a renewed interest in adult volunteering, promote a modern and engaging image of Scouting, and prepare our movement for the next 110 years of adventure.
Hampshire Scouts 110 Badge
We've launched a special badge to celebrate our birthday. All the ideas for the badge were thought up by young people. Everyone from Beavers through to Active Support, and our amazing volunteers, can earn this badge.
Download the requirements, and some amazing resources, for the Hampshire 110 badge by clicking here.
You can pre-order your badges now by clicking here.