This update is about the 2021 event. For details of the 2022 event, check out this update here.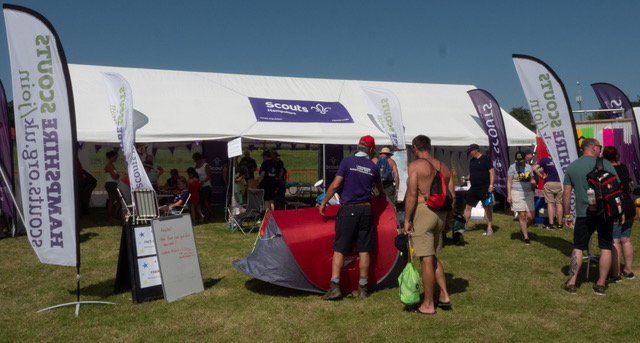 Hampshire Scouts have been asked again this year to support Children In Need's CarFest and are looking for volunteers to join our team supporting the staff, enjoying CarFest and having fun!
Volunteers will be expected to contribute around 16-20 hours over the four days, either on wristband exchange or on the stand that we are running to promote Scouts in Hampshire. This may sound like a lot, but a CarFest day starts at 6am and runs until 10pm, so you'll have plenty of your own time to enjoy everything that CarFest has to offer - the festival, the cars, the food and the bands!
The event takes place Thursday 26th - Monday 30th August, at Laverstoke Park Farm, Overton, Hampshire, RG25 3DR.
CarFest is once again opening to the public campers on Thursday afternoon, so in addition there will be activities on the Thursday evening which we have been asked to support. We need to be set up and ready to greet campers by 2pm on Thursday and will be camping through until Monday morning.
We are looking for around 120 volunteers to help with the event. Please share this page with any Scout friends that you think would be interested in a weekend of hard work, but amazing fun. Non-scouting partners are welcome to join you too.
You will need to bring your own tent, but we have limited space so think small! Dinner can be arranged through an onsite caterer at a reduced rate. If you wish to sign up for the catering option, we will send you the link to book separately at a later date.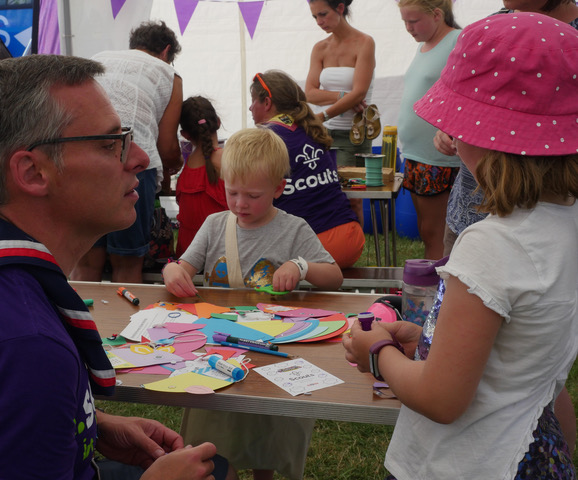 So, having read this, do you want to join us?
To register your attendance and tell us your availability & requirements, we will need each person to register individually using the link above. Please note that volunteers have to be over 18 years old. If you are thinking of bringing your children please do let us know in advance as you will need to purchase them a festival ticket.
By completing this form, you are committing to the weekend; we appreciate that people get poorly or family issues crop up, however we have been let down by people pulling out in the past, and this gives us a real problem as we are working with the organisers to cover a large rota of duties. Please do only sign up if you fully intend to join us.
We will be asking you for detailed information such as medical information, event preferences, t-shirt (TBA), food choices etc. nearer the event.
If you have any questions, please send them to [email protected] - County Growth and Development Officer, or ring 07900 536504.