As Scouts we love to get outdoors and try new things. But with winter and everything going on, we know its hard to think of ideas of what to do right now. To help you deliver great online Scouting, we've pulled together our list of places to find great ideas.
Press Play activities
These two sources of activities are much newer so you may not have heard much about them yet. Both of them are prepared by Scout leaders for Scout leaders and you can pick them up and run them with your section without much planning or adaptation needed.
Press Play and Go activities are made by HQ and have a video activity you can share with your Zoom session directly with the video doing all the work. New activities arrive every week and there are activities for Beavers/Cubs and Scouts/Explorers.
1st Digital Scouts is the new kid on the block with videos by Scout Content. These videos are nice and short, follow a good structure for zoom sessions, and give you up front what you'll need. There are weekly videos for Beavers, Cubs, Scouts and Explorers ready to go.
Ideas from the grassroots
Across the UK there are loads of other leaders looking for ideas and sharing what they've found in various different Facebook groups. 1st Virtual Scout Group on Facebook and 1st Facebook Scout Group are the big ones. The posts in these groups are easily searchable and linked together in topics.
There are lots of activities out there including PowerPoints for activities, games, escape rooms and links to more external resources. Lots of charities are offering activities that can work over Zoom, the RNLI being a good example, and there are many guest presenters that leaders can invite to show off their skills or animals or whatever!
Activities linked to badges
So you may know about the new Scouts Activities tool already – it replaced the old Programmes on a Plate and is linked to the Programme Planning Tool that HQ is building and adding to. Throughout this weird time, the Scouts and the partners have been adding to this Activity index and adding new filters to make it searchable – so you can look at just online activities for example.
More usefully though, these activity listings can also be found on the pages for different badges on the Scout websites. At the bottom of these pages, below the badge requirements, is a box with activities that can be used to tick off these requirements. While some might need tweaking, there are lots of activities that you can use to get things started.
Some other honorable mentions:
Scoutadelic are a YouTube channel run by Scout leaders and they make great videos teaching lots of different scouting skills from first aid to campfire songs.
Chester Zoo have made lots of resources and activities to support people at home, with fun activities, spotting the signs of your animal visitors and more practical experiences pitched at lots of different age ranges.
Scout Adventures have long made resources to support leaders with practical Scout skills and their page also has some smashing recipes as well.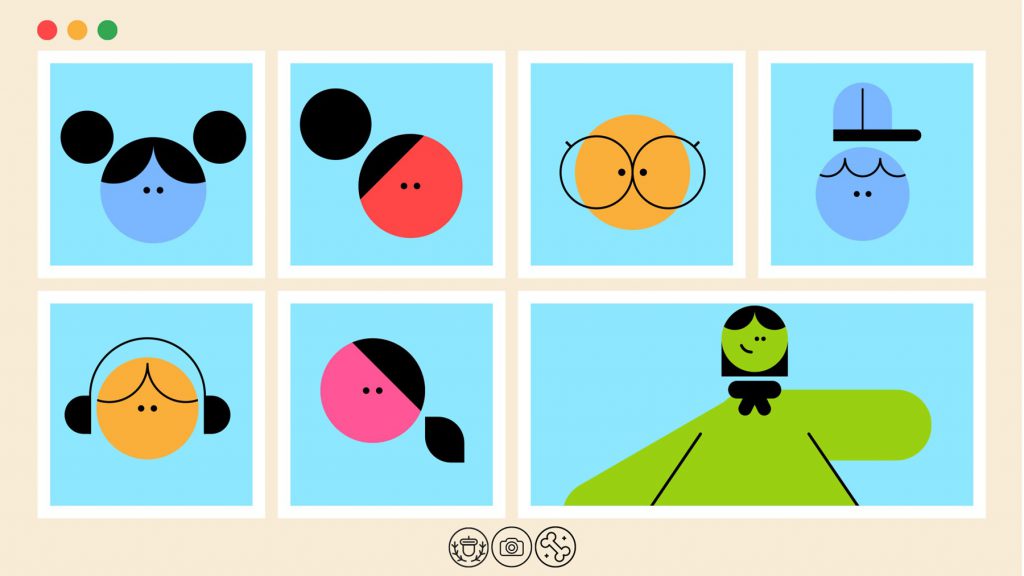 Does the thought of delivering a section meeting online feel like you are jumping into water without a buoyancy aid? Then join us for a workshop on Thursday 18th February.
This workshop is for those of you who are unsure about the mechanics of running an online session with your section.
We will give you the confidence to run the meetings safely and effectively by first showing you around the useful functions for use within a section meeting.
We will provide you with 'Top Tips' for planning and delivering a session across the Beaver, Cub, Scout and Explorer sections.
There will be an opportunity to 'Ask the Experts' who have experience of making online meetings less stressful and enjoyable for everyone.
Finally we will signpost you to a wealth of resources available on scouts.org website for further information and support.
If you need assistance in setting up Zoom on your computer for the first time then please contact us by email to [email protected] and we will arrange to get you online with a 1:1 tutorial prior to the event.
You can sign up through Eventbrite below.
Camp at Home challenge
Register for Camp at Home Hampshire Camping Challenge
The Hampshire Camping challenge has been adapted for camping at home. To get the camping challenge badge with #campathome you simply have to 'camp' a certain number of nights before the end of the year.
We will also accept 'camping' indoors, maybe in a den you have built or a pop up tent. Sleeping in your bed doesn't count! There will be a prize for the most interesting place.
This challenge is open to Beavers (min 3 nights), Cubs (min 6 nights), Scouts (min 9 nights), Explorers, Network and Leaders (min 12 nights). Section leaders can complete with their section (i.e. do same number of nights) if they wish.
You can sign up as an individual (Explorer, Network & Leaders only) or leaders can sign up a section. There is a template for 'Camp at Home' certificates available and you can get you badges below.
Register for Camp at Home Hampshire Camping Challenge
Queries: [email protected]
Get your Camp at Home badges
For Explorers, Network and Leaders you can request your badge by completing this form.
Beaver, Cub and Scout leaders can purchase badges using PayPal or debit/credit card below (receipt will be emailed) - this is our preferred method. If you prefer an invoice to pay by CQ or BACS please complete this form.
Buy badges by PayPal
Enter your Group name, click Pay Now, enter the number and then checkout.
As Scouts we believe in bringing people together and improving the lives of those in our communities. Many of our members are working hard on the frontline, to keep our country safe and care for those in need. Hampshire Scouts would like to recognise individuals who are helping to overcome the Coronavirus pandemic.
Roll of Honour
The following people have been recognised as Scout's Key Heroes during the Coronavirus pandemic by other members of Hampshire Scouts. They have been working hard to keep our country moving and contributing to the fight against Coronavirus.
Paul Stockdale
Michael Quicke
Jacqui Akintunde
Chloe Knott
Rebecca Greentree
Rozy Toomer
Wesley Taylor
Boniswa Ruddock
Gavin Jones
Lee Greenwood
Teresa Ginn
Carolyn Barton-Hide
Dan Bennett
Iain Redmill
David Banister
Lou Eyles
Elaine Buckland
Fiona Ward
Martin Jennings
Lynn Knott
Adrian McKenzie
Gus Angus
Adrian Robinson
Albert Tatavossian
Simon Surplice
Claire Byrne
Nik Burlock
Richard Smith
Wendy Durrant
David Holloway
Aaron Ross
Harry Cotton
All NHS Front-Line Workers
Jude Turvey
Jamie Kelly
Luke Hall
Hannah Russell
Beccy Scott
Nigel Fleetwood
Jane Whitty
Sam Chapman
Rosie Powell
Marian Brace
Clare Talks
Katie Simmons
Baloo at 1st Warsash Wight
Richard Marrington
Gavin Babbage
Barbara Holloway
Sam Tudajaroglu
Helen Coyte
Andy Eyles
Simon Mainwaring
Katrina Sharp
Zoe Janaway
Philippa Cass
Ben Kendrick
Rebecca Taunton
Elan Stace
Lisa Reade
Adam Jollans
David Skelton
Michael McHugh
Zoe Van Willigen
Daniel Harwood
Jordan Reed
Kathy Ellis
David Ashby
Adam Brimacombe
Jordon Reed
Jimi Noyce
Andreia Tomé
Russell Andrews
James Mintoff
Tom Putz
Jo-Anne Stubbington
Ali Jennings
Oliver Hyde
Fi Durrant
Philippa Scott
Lee Philips
Rhiannon Tennant
Michele Lynch
Ella-Louise's Mum
Paul Wenham
Andrew Charnley
Kayleigh Eggleton
Naomi Ledwich
Estelle Adde
Lisa Scott
Oli Bills
Edward Harrison
Des Mahon
Clare Webb
Margaret Shepherd
Scott Burns
Briony Lewis
Emma Hanslip
Jake Jukes
Harris Agoodman
Sean Purchase
Colin Wallace
Kevin Gillkerson
Emma Greentree
Joe Ray
Ellie Williams
Stuart Goddard
All 7th Eastleigh Section Leaders
Sean Reeves
Helen Fisher
Daniel Wiseman
Jacob Goodchild
Gary Foote
Cub Leadership Team at 1st Aldershot
Joshua Dudley
Melody Chan
Jack Tracy
Michele Rodericks
Caryl Gregory
Nigel Bishop
Kayleigh Newcombe
Martin Mackey
Rebecca Cillers
Tricia Cherrett
Michela Horner
Laurence Mallinson
Lisa Young
Kate Burrows
Anna Bazzoni
Jo Lewis
Trevor Smith
Helena Dawson
Vicki Furby
Jenna Noble
Phoebe Cullen
Lynn Tatavossian
Steven Urry
David Mallenby
Glen Humpleby
Jayne Hogan
Robert Chidwick
Peter Moody
James Robson
Ellie Bugbee
Ryan Parry
Ethan Whitty
Amanda Jukes
Angela Harwood
Phillip Elverson-Webb
Ian Maybank
Sue Ward
Julia Hosken
Sarah Durham
Bobby Painter
Julie Axton
Theresa Craven
Jacqui Meechan
Linda Starink
Tara Petley-Jenks
Frankie Westerman
Donna Brien
Dave Ginn
Kirsty Taylor
Fiona Burns
Rob Thompson
Robin Mair
Cerys Mainwaring
Marcus Knott
Frances Waghorn
Martin Brimson
Christian Cumming
Ann Brimson
Sam Poole
Ross Sherrington
Thomas Knott
Guy Breakwell
Adam Turner
Susan O'Mara
Guy Cordran
Nathan Tait
Haydn Holloway
Danny Chapman
Lisa Beusmans
Ed Jellard
Denise Henderson
Helenna Knight
Gemma Gill
Mat Sibley
Lisa Burns
Megan Thompson
Financial support for community organisations struggling as a result of Covid-19 is available – that includes Scout Groups across Hampshire too!
The National Lottery Community Fund and Movement for Good are two, among many,organisations now offering support to those organisations in need.
(more…)
Keep up with all the latest Coronavirus information and guidance, over on our dedicated page.