The Scouts have a new member of our family tree - Squirrel Scouts for 4 and 5 year olds! It is the Scout's first new section in 19 years and our first new age group in 35 years!
So what does this mean for you, a volunteer in Hampshire? Let us answer some of your questions.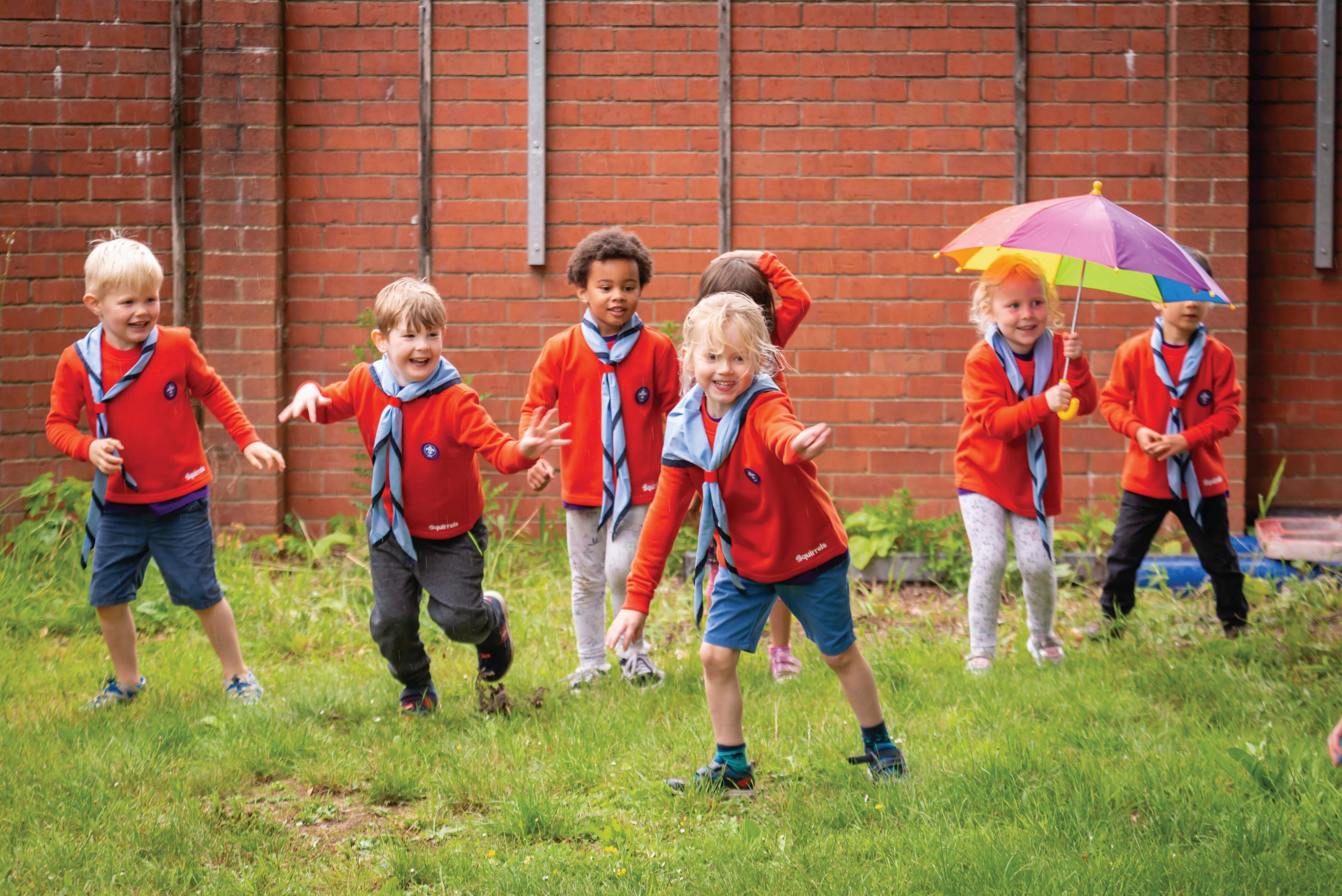 The basics - Who are squirrels?
Squirrels is a new section for 4 and 5 year olds. They meet in 'Dreys', wear a red jumper and have a programme based on having fun, getting outdoors and make friends.
They earn badges just like the older sections including activity badges (exploring outdoors and feel good are just two of the twelve), challenge awards (All Together is one of the four) and a top award - the Chief Scout's Acorn Award. They can also earn staged activity badges.
The ideas were tested during the two years of pilot groups and built on the working of professionals in Early Years, in Northern Ireland where Squirrels have been running separate to the Scouts for 25 years and from what parents thought. There were a number of these pilot groups, known as Hedgehogs, in Hampshire.
Why now?
The idea first came from the Skills for Life plan in 2018 and pilots began the next year to test and see if it would work. The Scouts managed to get funding from key supporters to make this happen.
They found that the earlier you start, the bigger impact the Scout method has on young people. The pilots were deliberately started in very diverse areas and where families with the lowest income live. These are some of the people the Scouts have struggled to connect with before. If Squirrels could work in these areas, they would work everywhere.
The pandemic proved this even more than before. Scouts are bouncing back and the groups in Hampshire have seen how the launch of Squirrels has invigorated their area and brought more people back to Scouting.
Where will the leaders come from?
Firstly there is no deadline to work towards - Groups aren't being forced to open Squirrels Dreys immediately.
The pilots have helped us answer this question already. The new groups were very successful in bringing new people into Scouting, parents who didn't feel confident in helping the older sections were comfortable helping with their own 4 and 5 year old. They reached groups of people we weren't before.
Even better, lots of these new helpers and volunteers stuck around after their child moved up to Beavers - either helping in other sections or still in Squirrels. So with the Scouts currently registering interest across the country it is easy to sweet talk the parents once there are enough interested people.
What support is there to start a Drey?
There is a clear process those who are interested can follow.
Those who are leading the Drey won't be alone. They'll join nine other Dreys in a support cohort with a coach to help get them started with programme help and support so they get off to a flying start.
Hampshire are also ready with our first Squirrels Advisors. Donna Bennett is our lead and is helped by Amanda Wallace, Kerry Budd and Heidi Heidrich.
Where can I find more?
We'll be keeping our own website up to date; take a look at our Squirrels pages.
Want an overview? - scouts.org.uk/squirrels
Want the overview from the Scouts? All you need to know about Squirrels in one place.
Excited to get started? Learn about the trail to Squirrels for groups, districts and county.
Launching a Drey and want logos, templates and pictures? - Scouts Brand centre
Shopping for Squirrels uniforms or fun items? Scout Store have you covered.
What did we learn from the pilots? Summary here.
We are now launching applications for both Participants and Leaders for the 25th World Scout Jamboree in Korea in 2023!
All the information is live on the Hampshire Scouts Jamboree website:
We have produced a lot of help and information on the website, as well as the application process (which includes online forms, paper forms and video applications).
Focus on Inclusion
The Scouts have set a major focus on inclusion, and we have listened to this in Hampshire. 

All Scouts, Explorers and Leaders that fall in the correct age ranges, are invited to apply for a place on the Jamboree.

To help with financial inclusion, the Hampshire Scouts Board of Trustees have set up a major Grant Fund, that can give grants of up to 50% for participants and leaders (depending on financial circumstances).

These grants (coupled with grants from Groups and Districts and some fundraising efforts), should mean that any Scout, Explorer or Leader should be able to afford to take part, even if normally they wouldn't expect to be able to.

Please can we ask you to share the launch around your Scout Groups, Explorer Units and Leaders, to ensure that everybody is aware of the Jamboree, how to apply, and the availability of grants.

Our aim is that EVERY Scout, Explorer and Leader in Hampshire knows about the Jamboree, and that it is open to all.

Jools Sore
Assistant County Commissioner - International
[email protected]
You've heard of Taskmaster - are you ready for the County Commissioner's challenge?
Over the next few weeks, we're running a Hampshire Scouts Challenge Master, that your sections can take part in! There are a series of challenges available now, which you can take part in over the next few weeks, and you can even get a badge if you earn enough points! Watch the video below to find out more, and visit the Challenge Master page of our website for all the details.
As Scouts we've been prepared for more than 100 years for whatever life throws at us, ready with a plan B.
In March, Hampshire Scouts looked to the future and as part of our County Conference, we unveiled our plan to recover from the impacts of the pandemic. We want to continue to give as many young people skills for life as possible and to do that we need to make sure our local volunteers are supported to do this.
Please take a look at the presentations that were given at the conference to find out more. You can also read more about our plan to #BouceBack in this article.
The full agenda from the conference can be found here.
Welcome and update from the County Commissioner
Update on the pilot of Early Years Scouting
Update from the Programme Team
Update from the County Chair
Update from the Growth and Development Team
Update from the Adult Support Team
We're ready and have got the vision but do you? Take a look at our plan below, to #BounceBack as we recover from the pandemic.

We know just how much everyone is looking forward to getting back to face to face Scouting as soon as they can! To help make the process as easy as possible, Hampshire Scouts have developed a resource to help Leaders bring their Sections and Groups back to face-to-face Scouts.
To support this, we describe a countdown of five key steps. Starting with advice to help people prepare, we then provide programme ideas to help guide Sections through the various steps – including both practical activities and the softer skill activities which are going to be important to a successful return to Scouting.
There are lots of people and resources to help you, including your District, and all parts of the County team.
When you have achieved all five steps, please let us know. Share your story on social media so we can share it with other Leaders.
The 5, 4, 3, 2, 1 checklist of key areas to think about as you prepare for a safe return can be found here!
Hampshire Scouts is in the early days of working on its participation in the 25th World Scout Jamboree in South Korea, in August 2023!
As in previous years, we are also in the early days of the alternative expedition that Hampshire Scouts runs alongside of the World Scout Jamboree, which currently has the working title of "Project 23".
We have had a number of people inquire about these, so we have set up a form to capture "Expressions of Interest" as either a participant, or as an Adult Volunteer. This includes just receiving information, to enable you to pass on to others.
If you were born after 1st August 2005, then you can register an interest to apply as a participant for the 25th World Scout Jamboree.
If you were born on 1st August 2005 or before, then you can register an interest to apply as either;
A Leader for the 25th World Scout Jamboree
A member of the IST (International Service Team) for the 25th WSJ
A Leader for Project 23
To receive information to pass to others
As information then emerges over the next few months, and application process open, we will then automatically send you the information directly.
If you have any questions, please get in touch with us by dropping an email to [email protected]
As Scouts we love to get outdoors and try new things. But with winter and everything going on, we know its hard to think of ideas of what to do right now. To help you deliver great online Scouting, we've pulled together our list of places to find great ideas.
Press Play activities
These two sources of activities are much newer so you may not have heard much about them yet. Both of them are prepared by Scout leaders for Scout leaders and you can pick them up and run them with your section without much planning or adaptation needed.
Press Play and Go activities are made by HQ and have a video activity you can share with your Zoom session directly with the video doing all the work. New activities arrive every week and there are activities for Beavers/Cubs and Scouts/Explorers.
1st Digital Scouts is the new kid on the block with videos by Scout Content. These videos are nice and short, follow a good structure for zoom sessions, and give you up front what you'll need. There are weekly videos for Beavers, Cubs, Scouts and Explorers ready to go.
Ideas from the grassroots
Across the UK there are loads of other leaders looking for ideas and sharing what they've found in various different Facebook groups. 1st Virtual Scout Group on Facebook and 1st Facebook Scout Group are the big ones. The posts in these groups are easily searchable and linked together in topics.
There are lots of activities out there including PowerPoints for activities, games, escape rooms and links to more external resources. Lots of charities are offering activities that can work over Zoom, the RNLI being a good example, and there are many guest presenters that leaders can invite to show off their skills or animals or whatever!
Activities linked to badges
So you may know about the new Scouts Activities tool already – it replaced the old Programmes on a Plate and is linked to the Programme Planning Tool that HQ is building and adding to. Throughout this weird time, the Scouts and the partners have been adding to this Activity index and adding new filters to make it searchable – so you can look at just online activities for example.
More usefully though, these activity listings can also be found on the pages for different badges on the Scout websites. At the bottom of these pages, below the badge requirements, is a box with activities that can be used to tick off these requirements. While some might need tweaking, there are lots of activities that you can use to get things started.
Some other honorable mentions:
Scoutadelic are a YouTube channel run by Scout leaders and they make great videos teaching lots of different scouting skills from first aid to campfire songs.
Chester Zoo have made lots of resources and activities to support people at home, with fun activities, spotting the signs of your animal visitors and more practical experiences pitched at lots of different age ranges.
Scout Adventures have long made resources to support leaders with practical Scout skills and their page also has some smashing recipes as well.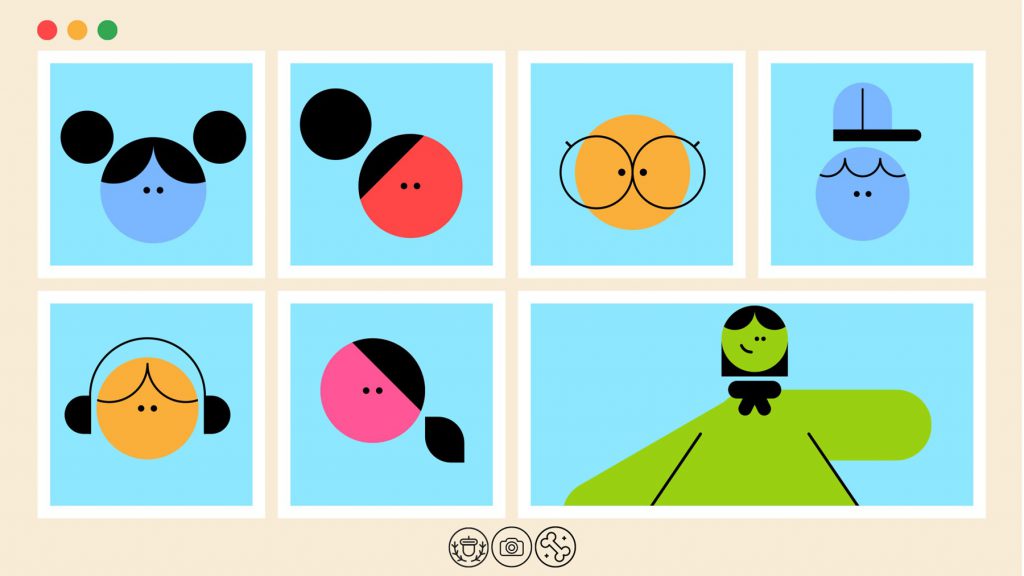 Does the thought of delivering a section meeting online feel like you are jumping into water without a buoyancy aid? Then join us for a workshop on Thursday 18th February.
This workshop is for those of you who are unsure about the mechanics of running an online session with your section.
We will give you the confidence to run the meetings safely and effectively by first showing you around the useful functions for use within a section meeting.
We will provide you with 'Top Tips' for planning and delivering a session across the Beaver, Cub, Scout and Explorer sections.
There will be an opportunity to 'Ask the Experts' who have experience of making online meetings less stressful and enjoyable for everyone.
Finally we will signpost you to a wealth of resources available on scouts.org website for further information and support.
If you need assistance in setting up Zoom on your computer for the first time then please contact us by email to [email protected] and we will arrange to get you online with a 1:1 tutorial prior to the event.
You can sign up through Eventbrite below.
Ferny Crofts is now open for Scout Groups to return to the site, with a number of different options available to book.
Our site is open for outdoor Scout activities and non-residential indoor activities, running in accordance with the latest guidance on getting back together safely from The Scouts.
This includes many of our Self-led Activities such as Frisbee Golf, Crazy Golf and our Pizza Ovens.
A number of groups have already joined us recently for activity days or evening Pizza Oven and Crazy Golf sessions (lighting available!) and others have simply used the site as a base for weekend expedition challenges around the New Forest.
Remember that as the County's own Activity Centre, use of the site by Hampshire Groups on weekday evenings is free of charge!
Please visit the Ferny Crofts website for full details on what is currently on offer and how we are working to keep everyone on site safe.
We look forward to welcoming you back to Ferny Crofts soon.

Click here for the Hampshire Scouts Pennant template
Hampshire Scouts have embarked on a new project involving every Section, Group and Unit in Hampshire, bringing us all together as we start to return to normal Scouting. The idea is for each Section, Group and Unit to create a pennant so we can join them together and display them at Activity Centre locations and future events.
We would like your Section, Group or Unit to design and draw these pennants, using the provided template. For your pennant, we would like your young people to draw a picture on the front of something they enjoy within Scouts, or something they are looking forward to doing. On the back of the pennant, please can you include some information about your Section, Group or Unit (your Section/Group name and Group logo/badge) and the first names (no last names) of the young people within your Section, Group or Unit (this can be handwritten or typed). Please send in your ONE chosen pennant per Section.
We will leave the activity up to you to plan, but this could be done face to face (following the COVID guide lines) or virtually. One idea would be to run it as a competition, where each young person designs the front of the pennant and a winner is chosen. This can also count towards certain badges, like the creative activity badge.
Once you have drawn your pennant, please copy it and keep a copy for your Section/Group/Unit, then please email it to us at [email protected] If you would like to see your pennant displayed at our Christmas event, please send them in by the 5th December 2020.
If you have any questions, please contact us at [email protected]