Thanks to a number of the Scout's partners, this summer there are a number of card games, table top role playing games and more fun activities that our Cubs, Scouts and Explorers and Scout Network can try for nothing!
Find out about a few of them, and how to order the free resources, below.
Pokémon
Ideal for Beavers and Cubs. Links to the Cubs Collectors Badge.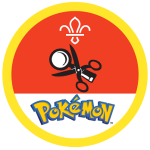 Get up to 25 packs of Pokémon cards free for your Cubs as part of the celebrations of 25 years of Pokémon. Each pack contains three cards from the latest trading card game Sword and Shield for your Cubs to swap, collect and play with.
Plus there are activities built in to the activity finder on the Scouts website for you to run with if you want to run this badge as part of your programme.
Magic: The Gathering
Ideal for Scouts, Explorers and Scout Network. Links to the Scouts Hobbies Badge.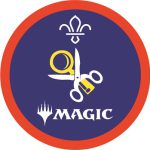 On to another card trading game, this time with a more fantastical element. Magic: The Gathering pits different players of different styles against each other in a game of strategy and forward thinking using the cards in your hand.
With plenty of activities to run this, videos and resources on how to get started, leaders can apply for up to two packs per order with each pack containing two decks of 30 cards. Just pick which colour deck you want to play with (different colours mean different characters and attributes to play with) and you're away.
Dungeons and Dragons
Ideal for Scouts, Explorers and Scout Network. Links to the Scouts Entertainer Badge.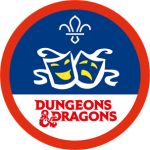 Chances are you've heard of Dungeons and Dragons or D&D. It's been around for a while but you may not have known what it was about. Together you're telling a story with players saying what they're characters are doing and the game's referee filling in the blanks for everyone else.
As part of the Scouts' Entertainer badge, groups can order a free starter pack (either in digital download form or a physical pack) with ready made characters and an adventure to play.
Plus there are videos and helpful resources to get you going both on the page and in the wider internet. How you play is up to you - it's about having fun after all and not about following every rule to the letter.
Warhammer
Ideal for Scouts, Explorers and Scout Network. Links to the Scouts Model Makers Badge and Explorers Creative Arts badge.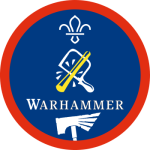 Take the fantasy elements of D&D or Magic and centre it around figurines that you create and paint and you've got Warhammer.
Scout Troops can apply for kits with everything a Scout needs to complete the badge and as many kits as needed for every Scout in your troop. Plus there are videos and resources a plenty to get them off the ground.
Meanwhile Explorer Scouts can use it for their Creative Arts badge and they and Scout Network members can take advantage of a programme of support where Warhammer staff act as assessors if they choose to complete it as part of their Top Awards Skills section.
Plus, they offer store sessions where groups can come in and visit. Check out the story of when Scouts in Aldershot visited a store here.
Find out this, full details and videos at the Warhammer pages linked below.
Scouts Book Club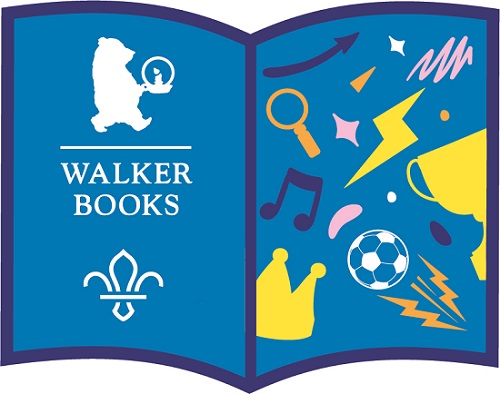 Did you know there is now a Scout Book Club? Run in partnership with Walker Books, every two months a new title is chosen with videos with the authors and a free chapter to read available to Scouts. Plus, if you like the book, you can buy it through the Scout Store or using the details find it in your local library.
The books vary each time but are often best suited for Cubs and Scouts.
Find out more about some of the Scout's other supporters and what they have done for us on the Scouts' Supports page. Many have supplies activities for badges down the years.
Words by Steven Osborn.